Hello, sometimes we need to register multiple accounts on Facebook from one computer. To do this Facebook requires identity your person with using phone number and you see this message: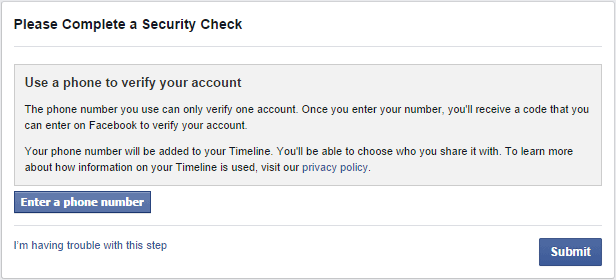 In this article we will tell you how to register multiple accounts on Facebook without using phone number from your computer and how to avoid verification Facebook account without using your phone number.
Let's start. You must first remove the old cookie. How to delete cookies see here.
When we go to https://www.facebook.com/ we see the main page of Facebook and registration Fields: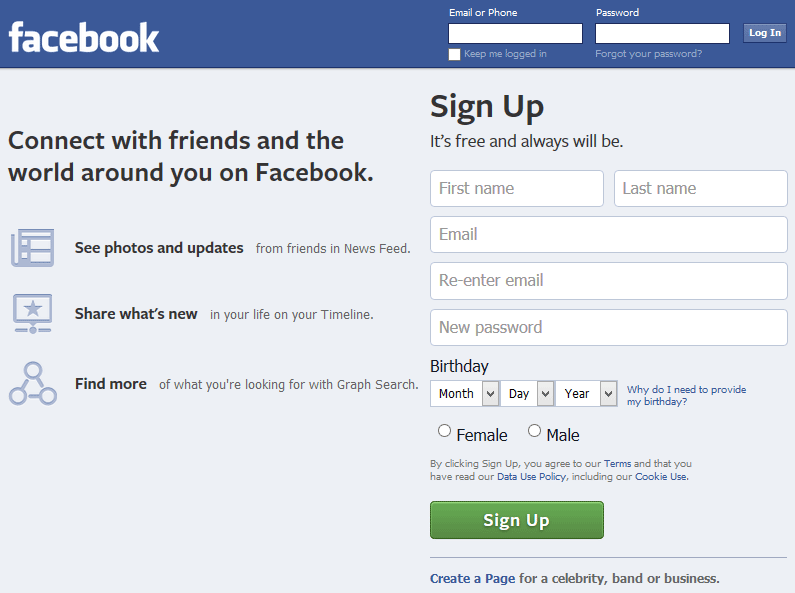 Everything seems simple at first glance.You just need to fill in all the fields, but we need to register without using phone number.
The first tip: Fields"First name" and "Last name" should be typed by hands (without copy-paste). Fields "Email", "Re-enter email" and "New password" can be filled by pasting.

The second tip: Names must be known in a country with which there is registration and Email must be registered in one of the most popular domains.

The third tip: Birthday need to specify a leaving age over 13 years.

The fourth tip: To choose gender you should consider the following: if you entered the name of the male sex, you mast choose the male
This is important, facebook analyzes entries and in case of no true data you will be asked to confirm entries using phone number.
Given all the tips fill in all fields. Attention in the email field, enter any non-existing email like this: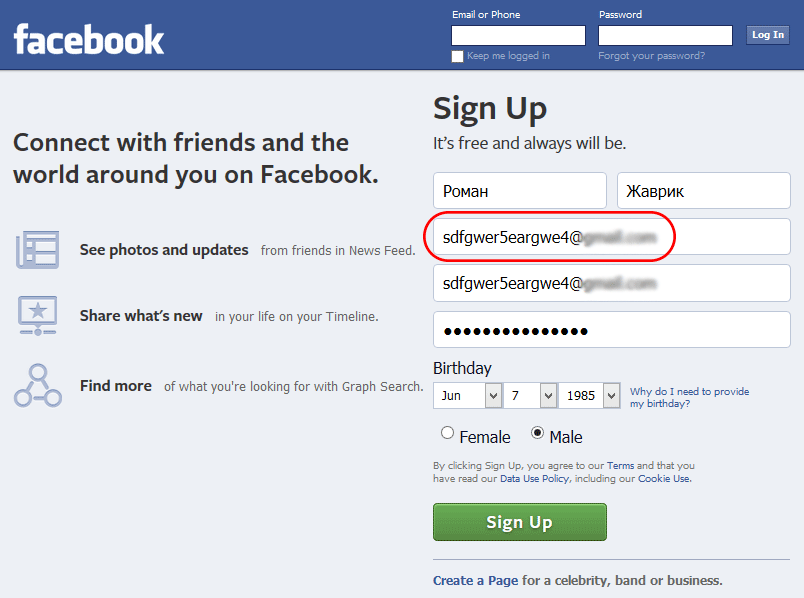 If you see this message it means everything is going well. How to quickly add friends, we will tell you in the next article so click on "Skip this step":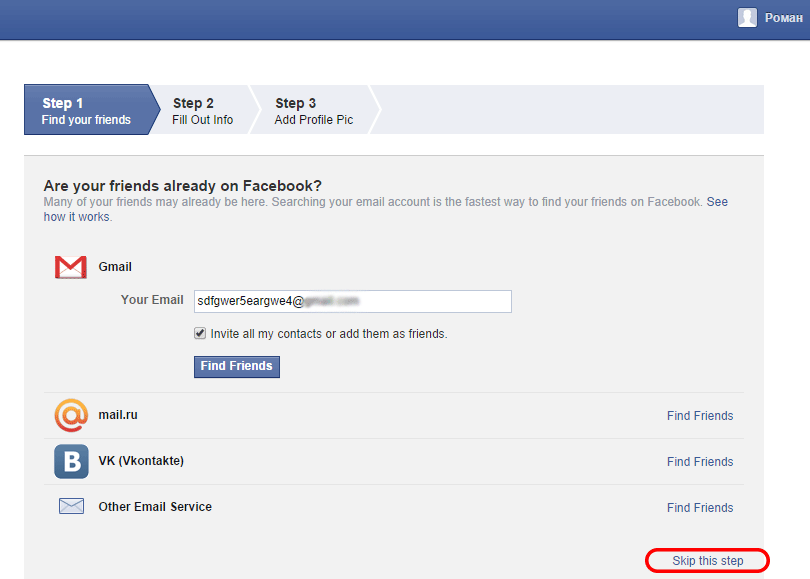 and again "Skip":

Then Facebook will check your email and will notify that it is not working you will see next message. To continue using Facebook you mast enter a valid email address and click on "Continue":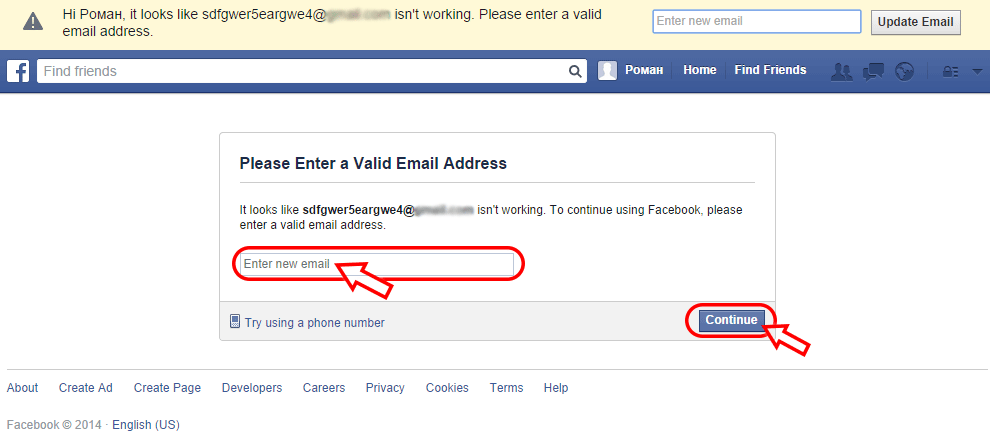 You will receive an email with a confirmation code. Enter the code you received in your confirmation email: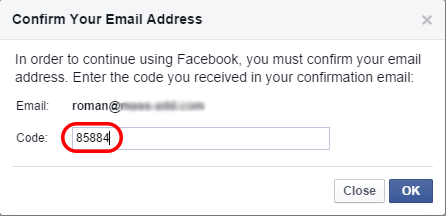 You will be notified of the successful confirmation of your email. Log in to your account with your email:
In the next step you need to select the "Current city". Оther fields can be filled at will. Note the number of users registered in your city. If you have many users then you can register more users. If users just a little then select another city where there are many users. Otherwise, you may be asked to confirm your using phone number.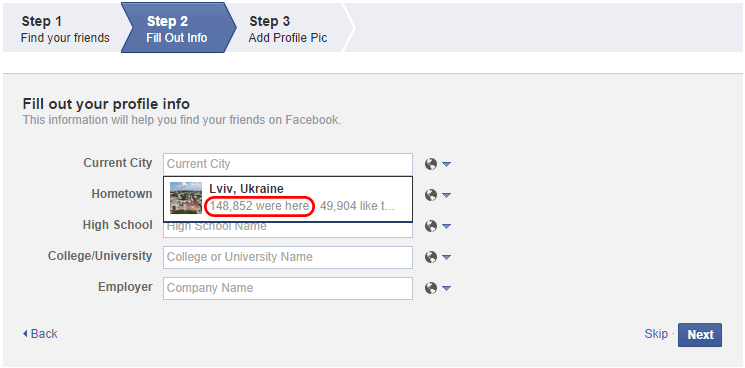 Add your profile picture and click "Next":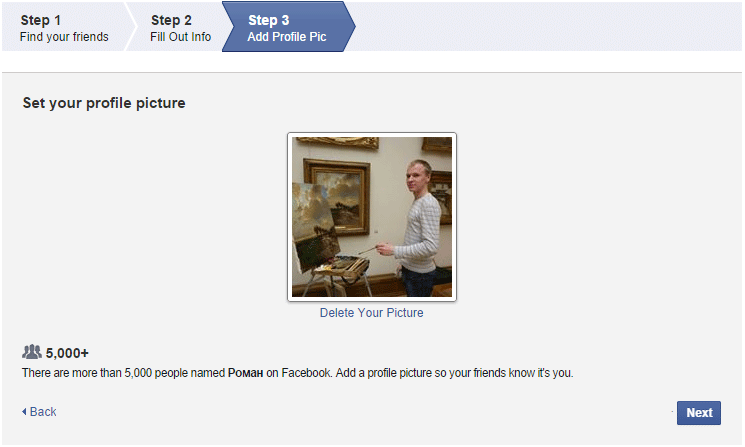 Registration is complete. Now you can use your account.
To avoid a need to confirm your phone number you should not break the rules of Facebook. Your actions have to be like other users.
Facebook don't like:
spammers;

users what have false information;

users who don't have friends.
In our next article we will tell you how to quickly add 5000 friends on Facebook.