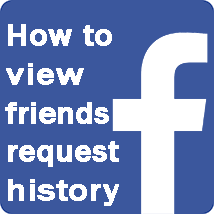 You have quickly add many friends on Facebook with service "Mass add email" but do not know who else did not confirm them.
It is very easy with our tips.
Read here how to view a list of sent email invitations and how to manage invitations.
If you use our tip How to quickly add 5000 friends on Facebook you can view a list of email adresses that have been sent an invitation. You have to go to the Facebook page just by clicking the next button:
View email friends requests history
Next you will see all invitations that were sent.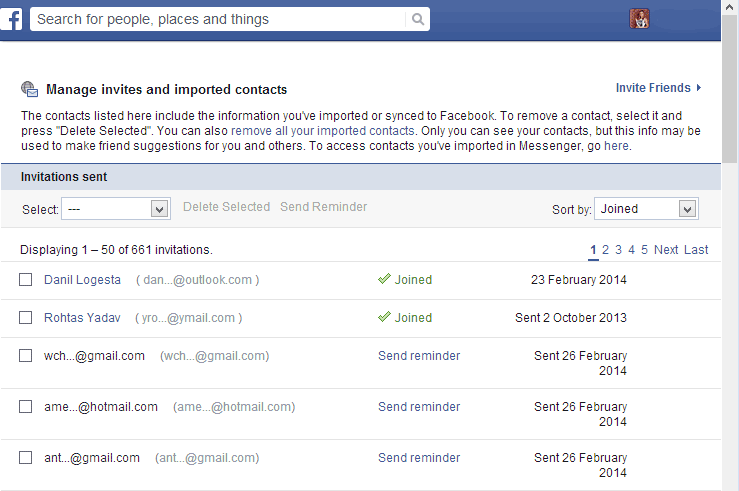 Please note that the list is updated with some delay while the information refreshed on the Facebook server.
You can select not yet joined the list and send a reminder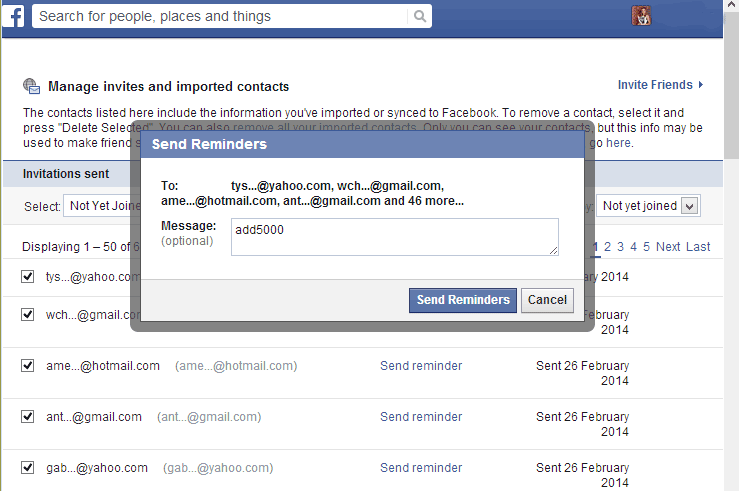 Also you can remove not received invitations.
If a long time the recipients do not accept your request then we recommend you not send a reminder and it is better to delete them.
If you want to have more friends we recommend use the service "Mass add email" and create a new list for the invitation.
All about Facebook friend request you can see on the main Facebook friend request page