What is CookieSwap?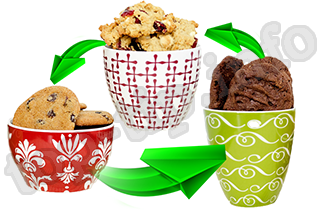 CookieSwap is an extension that allows you to quickly change cookies using browser. What is called cookies you can read here

You may ask: Why change cookies?
If you have multiple accounts (like Facebook), then CookieSwap makes it easy to switch between different accounts.
Remember that many sites do not allow you to manage multiple accounts, but if the same PC
uses a few people, then you need to change cookies!!! Otherwise you may be banned!
The cookies in all tabs and all browser windows are replaced at the same time when you are pumping profiles with CookieSwap. It means that your login to sites like Facebook will change in all the tabs at once. It's really cool. For example, five users working alternately in one browser. Cookies allow instantly switch between all users in one click. All your passwords and settings to your favorite sites instantly be applied and you will not have to re-enter your username and password or make other settings.
CookieSwap is useful for tasks such as:
Changing your cookies to web sites (such as Facebook, Yahoo, Hotmail, etc.) so you can easily look as different users. Is well, if you have multiple accounts and tired of out of and then back in to switch accounts.

Is also great if two persons using the same PC and you want to toggle between accounts quickly

.

Some sites like Amazon and Google to treat the user differently depending on who you are. If you are a registered user search engines consider your features and preferences, your location, etc. and accordingly show different search results. Try searching of something in different profiles and you will get different results.

If you develop websites, you can configure more than one cookie to look for various types of users and sharing between users to quickly and easily test site in several modes.
How to install a CookieSwap?
For install a CookieSwap you must go to the site. Click "Add to Firefox":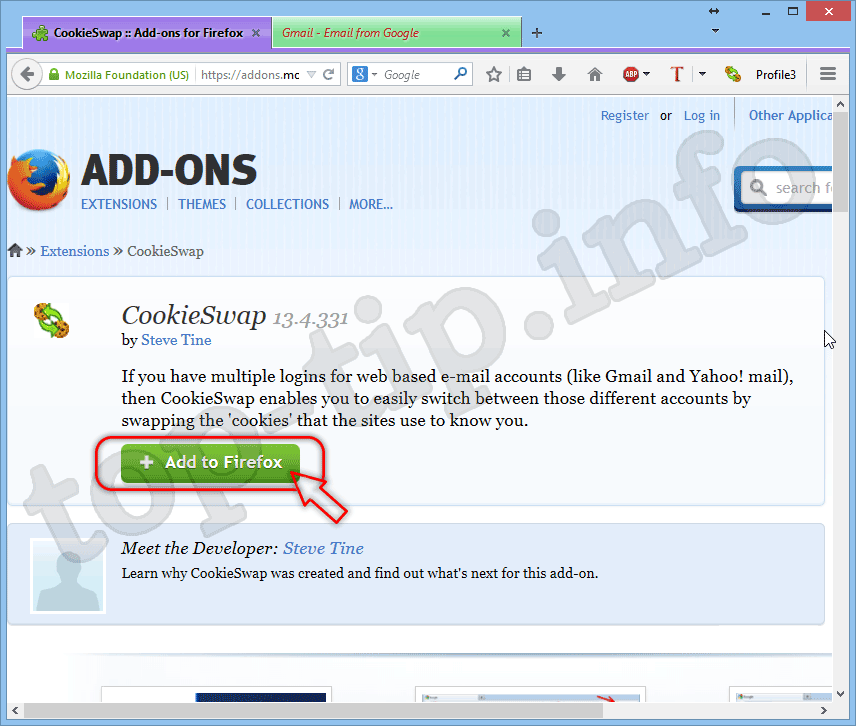 On the toolbar, you have will appear quick access to CookieSwap:

And simply change your cookies between created profiles: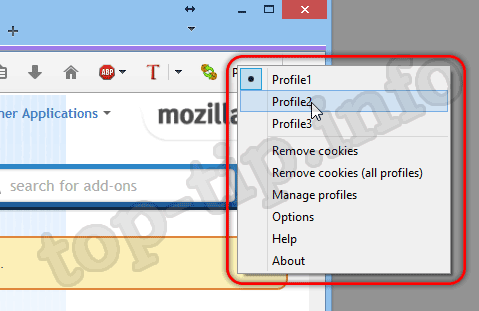 You can create as many profiles as you need. Have a nice use!
You can also read our article about How to register multiple facebook account without phone number